We have been involved in the metallurgy of nonferrous metals since 1909.
These origins of ours, these roots of ours, combined with a desire to always improve and explore new frontiers, have led us to acquire a wealth of experience and a high level of knowledge in the hot stamping of Aluminum, Copper and Titanium alloys.
"Create and produce the best possible products" is our ancient craft tradition's rule, and it embraces all aspects of our business, especially our innovative production processes.
This, along with the introduction of the most advanced technologies, has made it possible to apply the values of this culture on an industrial scale.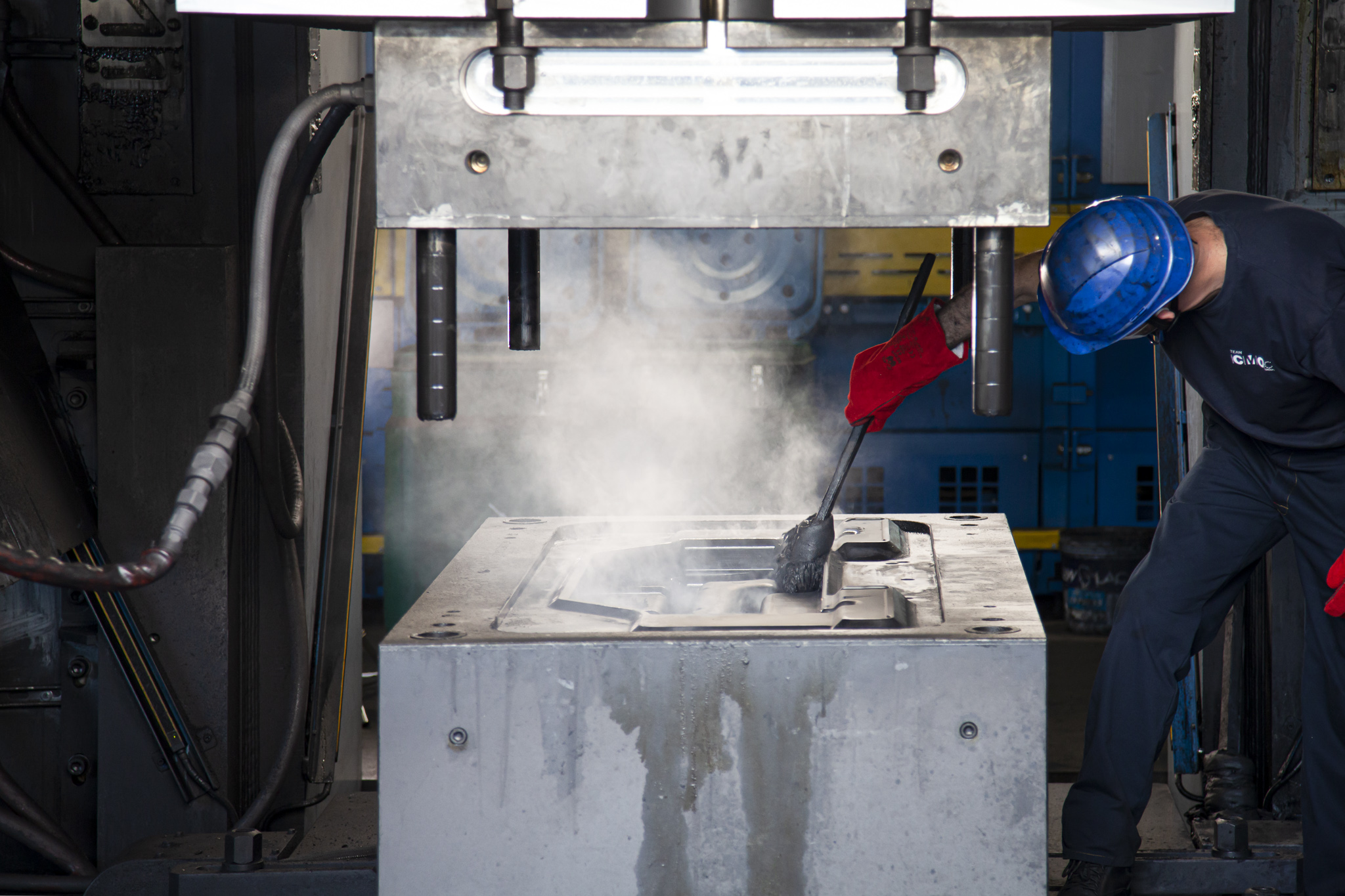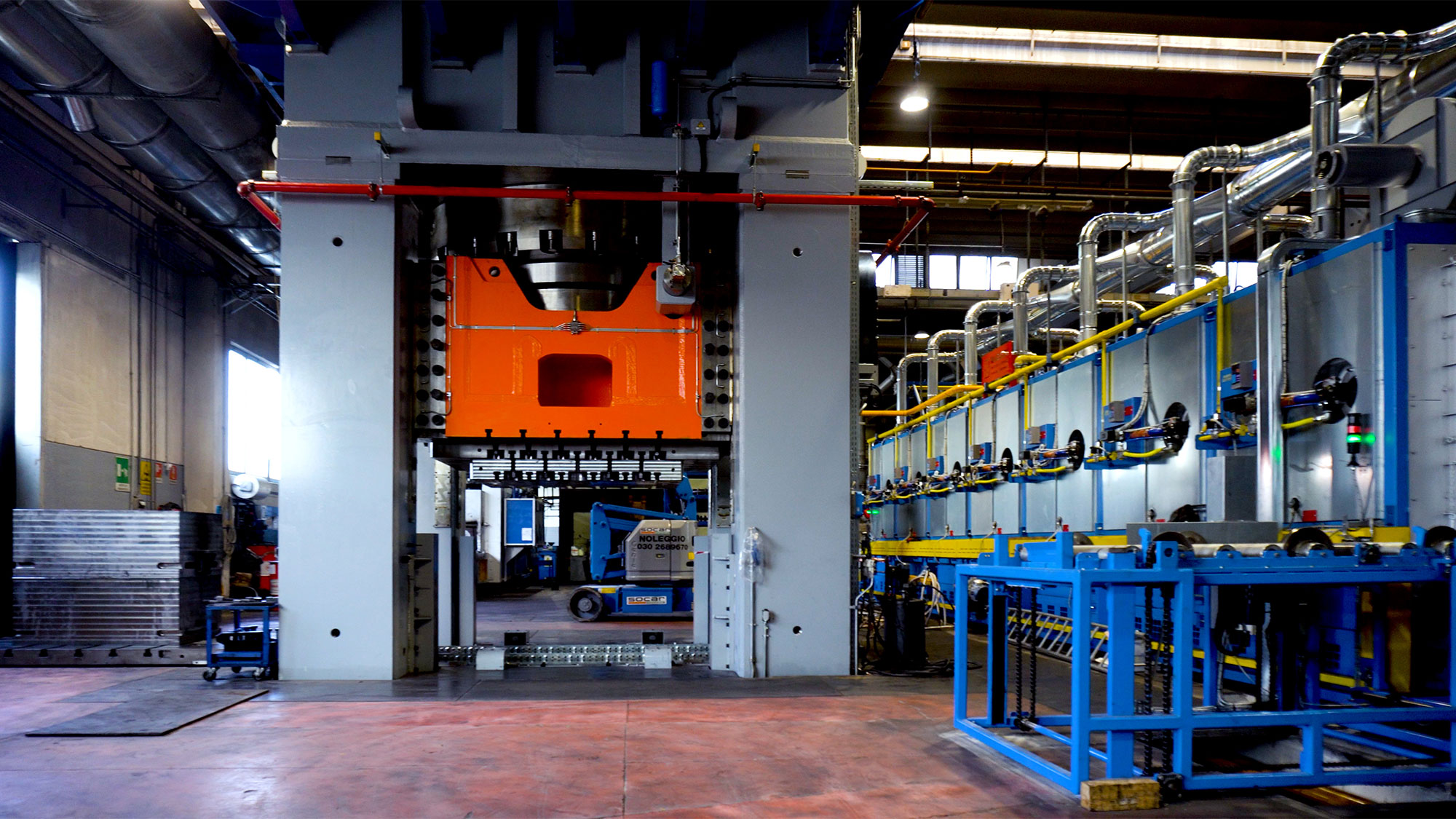 Today, we are a European leader in the non-ferrous metal hot stamping industry, with the goal of creating value for shareholders, satisfying Customers, and valuing all the people who work there while respecting the community in which the company operates, the environment, and future generations.
We want to be a European leader in the field of hot forging of non-ferrous metals, for the production of complex and technologically advanced structural components with sizes up to a few hundred. We aim to satisfy our customers and generate profits for our shareholders, developing the capacity and skills of all our employees while respecting the environment and future generations.
Fonderia Maspero Già Artaria is born
Purchased by Fermo Maspero from the Fonderia Artaria, the company initially engaged in sand and shell casting of nonferrous metals.
Construction of new headquarters
A new headquarters is built at Via Piave 7, in Monza, with a shed of just over 400sqm.
The first post-war period
Fonderia Maspero casts handles for Milan's Central Station and is run by the founder with his daughter Tina, one of the first women to graduate with a diploma in accountancy in 1925 from Milan's Carlo Cattaneo Institute.
The first screw press
To diversify and qualify the offerings, the first screw press (balance) for hot stamping and a few years later a new press for die casting are brought into the company.
The new area at Via Casati
A new area at Via Casati in Monza is purchased and the business is relocated with the entire Maspero family.
The new 1000-ton press
A new 1000-ton hydraulic press is acquired.
The transition to hot stamping of nonferrous metals
As the third generation joined the company, the sand-casting business was permanently abandoned to focus on hot stamping of nonferrous metals.
The great growth
As a result of the great growth in sales, the production area is expanded through the purchase of the adjacent area of the Philips cathode factory and the construction of a new 2,000-square-meter building.
The current headquarters
The area of Via Ercolano in Monza (current headquarters), equal to about 35 thousand square meters, is acquired.
MasperoTech becomes part of CMO Group
Considered today one of the leaders in Europe for mechanical processing of non-ferrous metals, mainly Aluminum and Copper alloys.
Installation of the new 12,000-ton hydraulic press: one of the largest presses in Europe
The new press has a base of 2700 x 1700mm. It weighs an impressive 750,000kg and is just over 11 meters high. Thus begins a new adventure for all of us: new challenges, new areas and new projects.
Keeping up with investments
Another new 7,000-ton hydraulic press is installed, with a machine table size of 2300x1700mm, a stroke of 1200mm and a height of 9m. Investments in technology and electromechanics are necessary in our field to provide customers with the best products. This is why CMO Group decided to purchase a new press to make new products, which can reach 2.30m in length.
Curiosity, passion, culture, determination, a propensity for reasoned risk-taking and attention to technological development.
Without this background, an industrial history spanning more than a hundred years cannot be built.
We have navigated the sea of nonferrous metal metallurgy through the years, always applying two fundamental principles:
Building partnership relationships with our Customers.
What we know today is the basis for what we need to know tomorrow.